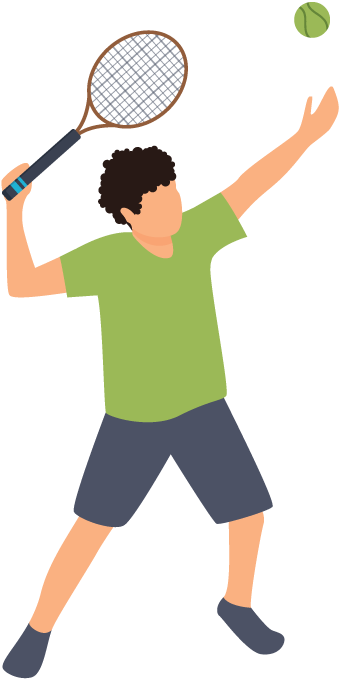 Downs View Racket Stringing
The fast, efficient & reliable racket stringing service for  Brighton, Lewes, Uckfield and surroundings areas!
We have been stringing rackets for over 25 years with literally hundreds of satisfied, regular customers. As England Squash qualified squash coaches and occasional tennis and badminton players we are well qualified to advise on all aspects of racket sports.
Our aim is to provide an easy way to get your racket restrung and back to you in these increasingly busy times. Here's how:
1 Go to the relevant sport
Choose Badminton, Tennis or Squash Strings and select the string you require and the tension you wish us to apply.
2 Select extras
Select any extras you need, such as a fresh grip. Also select a new grommet strip if yours is badly worn (email us a photo if unsure and we will advise). Please note that grommet strips must be ordered individually from our supplier so this will slow down our service slightly.
Checkout
Go to "basket" when you have chosen everything you need. Once happy "proceed to checkout". Enter your racket's details on the simple form and include how your racket is getting to us and/or being collected or delivered. Pay quickly and securely online and we are ready to go as soon as we have your racket.
Downs View
Squash Coaching
Downs View Squash Academy is a squash coaching business established in 2013 by father and son team Stephen and Finn Holliday.
Operating from The Southdown Sports Club Lewes and Freedom Leisure Uckfield, the Academy offers group and individual squash sessions for juniors, men and ladies.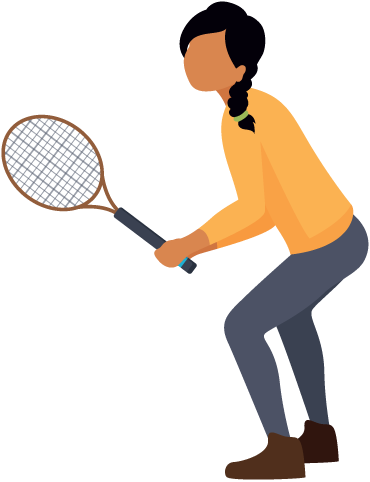 Downs View Squash Academy
3 weeks ago
Downs View Squash Academy
2 months ago
I joined the Nutley Squash Club last year when I was new to the area, I have never played squash before but from the moment I spoke to Stephen I felt confident to join the existing group, even though I was a complete beginner. I was encouraged and supported and because of that was able to improve quickly.  Stephen and Finn foster an inclusive, friendly environment that ensures we always have fun but are always learning. They are patient teachers!  I really look forward to the sessions.
Stephen is an incredible coach and teacher; he's methodical and patient and tailors the lesson to your particular needs. He is also a very nice person, so you'll find yourself going back for more, even when you've worked so hard, you can't walk properly.
I joined Lewes Ladies squash a few months ago and have enjoyed every minute. Stephen and Finn are a great team, the sessions are informative and fun as well as being a great workout.
39 Holland Street
Hanover, Brighton
East Sussex
BN2 9WB